Solutions for Hospitality
HSDS Technology Powers leading Hotel Brands, Hotel Management Companies, Revenue Management Companies, Revenue Management Centers, Hospitality Technology Suppliers across the Globe. When you can't afford second best, HSDS delivers customised Solutions, stacking the odds in your favour!
Custom development
We provide custom software development, through all the phases of the software development cycle
Support & Maintenance
We manage and host applications for many of our clients in world class Data Centers throughout Europe.
Your own dedicated team
As sometimes it makes sense to have your own team, we are happy to supply a dedicated team

Nowadays, hotels have to analyse, predict, optimise and rationalise huge amounts of data in real time, and then distribute their rooms to an ever-growing number of sales channels whilst dynamically managing the best price to sell them at.
HSDS has built Cloud Platforms for "Analytics & Revenue Management" , and "Central Reservation & Distribution Platforms" for their clients, which are revolutionary and setting new Industry standards.
No " empty promises", no "coming soon", actual Cloud Platforms which are tried and tested, opening new horizons for the Hoteliers who want to deal with tomorrows challenges today.
With three development centre's in Romania, HSDS profits from the abundance of IT expertise available in Romania, which is rapidly gaining world acclaim for its expertise, at fair prices.
Today, the name of the game is integration. It is our philosophy to concentrate on what we do best- developing "added value" Platforms that can easily be connected and integrated to customers' existing PMS and Accountancy applications.
We are a passionate team comprising some of the finest Business Analysts, Architects, Developers, QA's, Customer Support teams in the business, with a proven track record, having worked together for the last seventeen years.
"Powered by HSDS" means you get the most innovative cutting edge technology today ready for tomorrow.
CONTACT US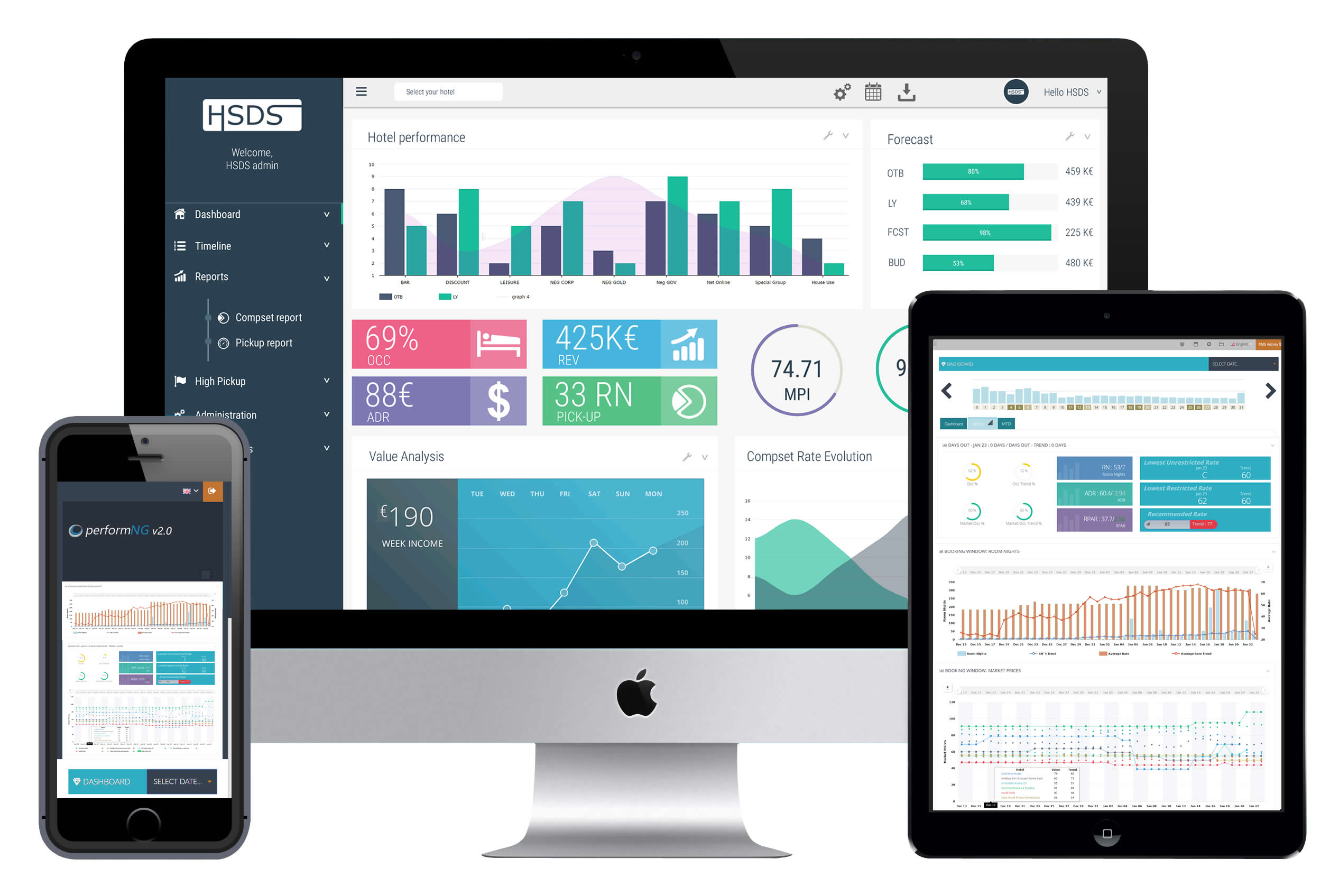 Custom built Booking Engines
Real-time availability calendar
Multiple-room bookings with different stay period
Group-hotel booking engine with alternative hotel offered
Smart-phone, tablet, web and facebook versions
Enhancement step for facilitating upselling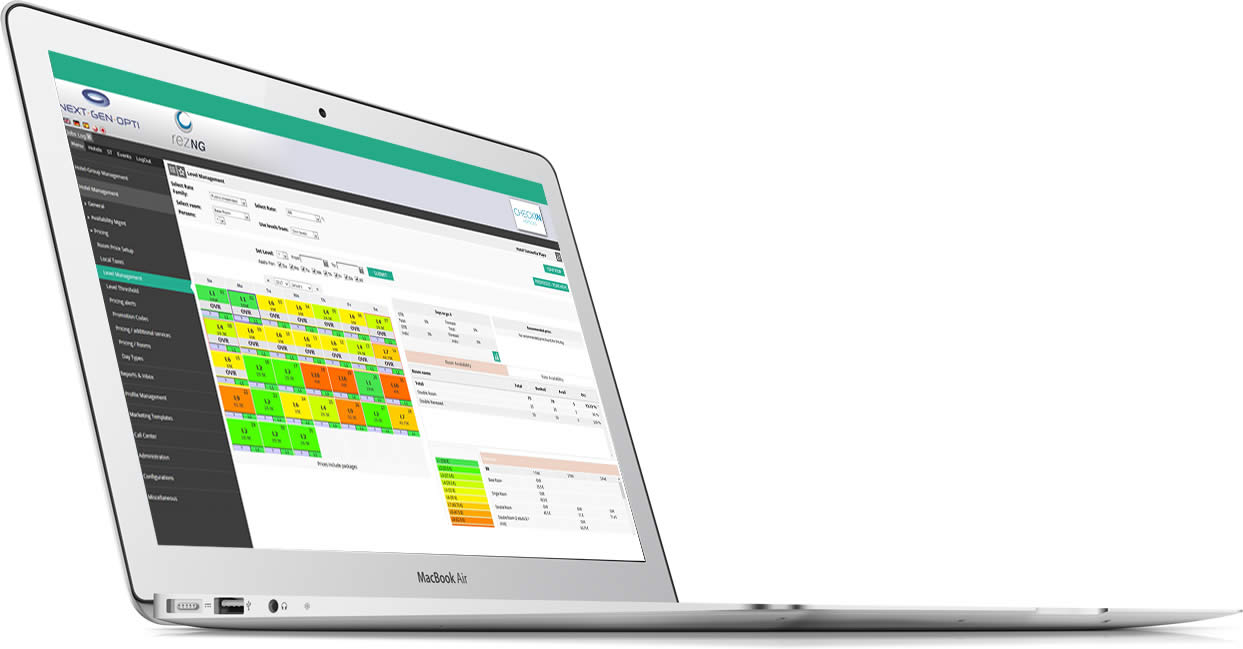 Central Reservation &
Distribution Platforms
---
Integrated with Channel Managers
2 way interfaced with PMS
Support promo offers, package rate plans and confidential contracted rates
Flexible Booking Engine with complex Selling Strategy
Booking Restrictions







Rates & other data
Shopping Software
---
Shops the rates of your most important competitors
Shops rates for 42 / 90 / 365 days
Market demand for 42 / 90 / 365 days
Competition Reputation Analysis: Review score, Number of reviews, channel value index on OTA
Event shopping
Powering applications used by …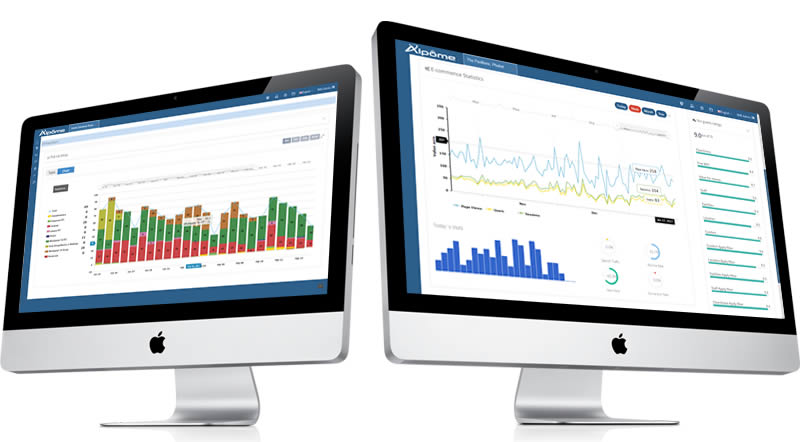 Analytics Applications
& Dashboards
---
 Aggregate data from various sources: PMS, market, customers, weather, airlines etc.
Data visualization in crystal clear dashboard
Drill-down view
Price optimization
Powerful analytics reports






Revenue
Management Systems
---
PMS & Channel Manager connections
Rate shopping tool & market demand
Up to 365 days Price Recommendation
Limitless market segmentation, channels & room types
Rate management & availability by room type
Selling restrictions
Analysis Reports
Cloud Hosting








XML
Data dump
XML 2 ways
SSL environments
Interface Development & Maintenance
With for CRS / RMS / PMS / Analytics Applications /
A few of the 80 Interfaces we built for our clients: