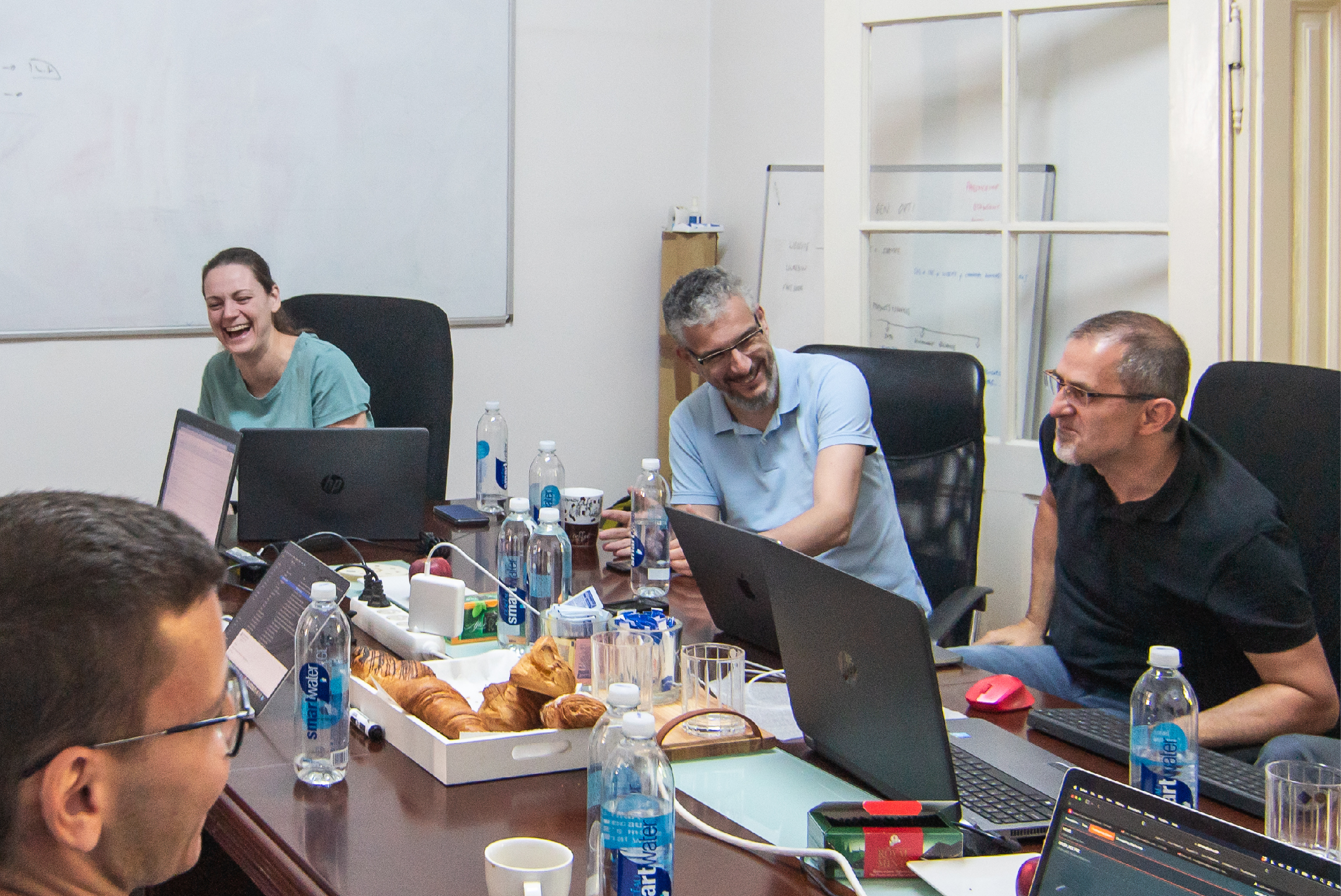 HSDS is more than a software company. We serve as a daily reminder to slow down, breathe, and experience life.
We are focused on using technology to enable hotels to thrive in a world where technology is evolving at an ever faster pace. Our values are very straightforward towards our clients, total honesty and responsibility in all we do for them and on their behalf, and for the team, to create an environment where everybody can succeed and is appreciated and respected for their input in the company.
Health & Wellness
Our employees' wellbeing is important to us. We offer health insurance in the private healthcare and access to various gym memberships.
Attractive Salary Package
We always make sure our employees are compensated in relation to their skills, workload and responsibilities. We reward loyalty, dedication and initiative.
Career Development
We provide a space for developing self-knowledge, own initiative & decision-making. When you envision a future with your company, you are in the right place.
Open-Door Policy
Open communication is beneficial to everyone in the company. It actively encourages trust, complete transparency and fulfillment.
Remote / Flexible Working
You can set up your own 'office'. Whether it's at home, at a cabin in the woods or at the top of the mountain, we fully support remote work.
Challenging Work
Working on something that is unfamiliar is the best way to challenge yourself mentally. We offer the chance for you to engage in new tasks & responsibilities.
Self-Assertive Leadership
We provide all the necessary means for you to achieve your goals. This will make you feel more driven and focused on your work.
Modern Work Environment
We put the employee at the heart of the working experience. We give the flexibility to stay productive, while keeping things fun.
Global Interactions
We have lots of opportunities for our employees to interact and work closely with our international partners in the Hospitality Industry.
<mid-level.java.developer>
1 opening / remote / Cluj-Napoca / Baia Mare
1 opening / Cluj-Napoca / Baia Mare
<customer.support/2nd.level.support>
1 opening / Cluj-Napoca / Baia Mare
1 opening / Cluj-Napoca / Baia Mare
<revenue.manager.coordinator>
1 opening / Cluj-Napoca / Baia Mare
1 opening / Cluj-Napoca / Baia Mare
<customer.support/2nd.level. support>
1 opening / Cluj-Napoca / Baia Mare
1 opening / Cluj-Napoca / Baia Mare
1 opening / Cluj-Napoca / Baia Mare
1 opening / Cluj-Napoca / Baia Mare
<revenue.manager.coordinator>
1 opening / Cluj-Napoca / Baia Mare