Hard work, belief and perseverance … spells success for our clients … no shortcuts!
Albert Kreeft is a true Hotelier and a real mover and shaker in the true sense of the word. After studying at the Hotelschool The Hague in the Netherlands, he quickly embarked on a career with a bias towards Hotel Revenue Management, Online Marketing and Distribution in the broader sense.
After leading positions in Hotels and at Hotel Technology Suppliers, Albert decided to found IFHG (iForHospitality Group B.V.) in 2013.
IFHG supports Hotels throughout the Benelux with a host of services from Outsourced (& Insourced) Revenue Management, Hotel Pre-Opening Management, Rebranding, Hotel Development.
IFHG has an extremely agile team taking the pain points and woes out of the hands of many Hotels, helping them improve their results dramatically and no surprise, as a result of the great results IFHG consistently delivers, has had a rash growth during the first six years.
IFHG needed a system that would make his Revenue Managers' jobs more efficient: streamline the workflow, give them an instant overview of what was happening without needing to consult lots of excels or different applications, tackle past data from the PMS, do rate shopping so they could see exactly what the competition was doing, be aware of local events that would influence demand, then calculate the optimal price at which to sell the rooms and automatically distribute back to the PMS or to a Channel Manager. All was pretty clear for Albert: preferably a system his team would feel comfortable with, something very intuitive that they did not need months of training on.
So what's the natural next step?
"After a consistent growth during the first six years of IFHG, much experience with Hotel Technology suppliers, I decided I needed to find a Partner not a Supplier who could support us through our continued growth. On the one hand my team had very clear thoughts about what they need, and how they want to do things, and I on the other hand obviously want optimal processes where my team spends time using their extensive knowledge and not wasting time doing activities that could be automated. We studied all the RMS available on the market, worked with some of them, but one name that kept coming up was OutPerform-RMS and a Company in Romania specialized in Hospitality Software – HSDS (Hospitality Software Development Services) funnily enough run by a fellow Dutchman – Adriaan Kleingeld.

What I discovered at HSDS literally blew my mind, I even remember having to leave the conference room and walk outside when I saw what kind of Software this Company is building, everything I could dream of, in fact the way I would build it myself.

I sat and talked with Adriaan, Ghitza and Silviu (CIO & CTO), all real experts in all things Hotel Technology and just as important Hotel business logic. No salesman trying to sell me anything, a fabulous philosophical discussion about what would help a Revenue Management Center work optimally.

During this discussion and subsequent discussions, Adriaan shared some of his clients and projects HSDS is working on, Revenue Management Centre's powered by HSDS literally across the globe. Working with over 45 of the most well-known Hotel brands in the Business, powering over 3500 Hotels, how could this Company not be a household name? Adriaan is like me, no nonsense, to the point and runs his Company like I do, in an informal hands-on manner. We are extremely excited to enter into this Partnership with HSDS and OutPerform-RMS. I believe all our clients will have a huge profit from our new platform and partnership, and the many other tools we will be launching together".

Albert Kreeft CEO / Founder IFHG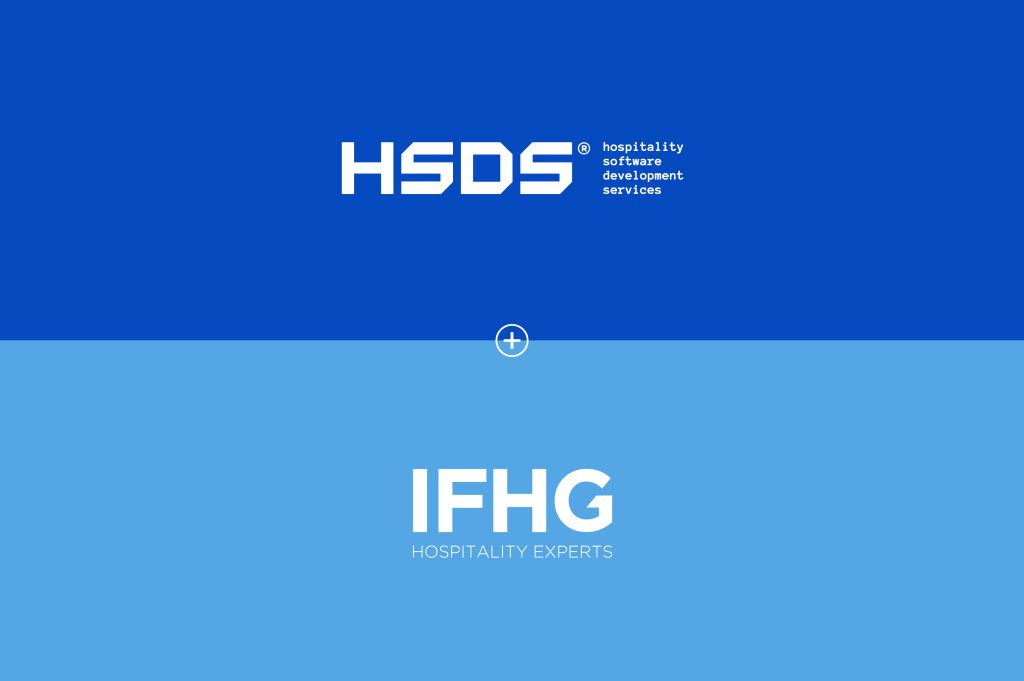 "As a little background, we have been building Software for 20 years as a team; HSDS Technology Powers leading Hotel Brands, Hotel Management Companies, Revenue Management Companies, Revenue Management Centres, Hospitality Technology Suppliers across the Globe. HSDS delivers customized Solutions, because let's face it, nothing is ever exactly the way we would ideally have it.

We follow a no compromise approach; this no compromise approach is not just related to the way we build our solutions for clients and partners, but also who we build for and partner with. We know that good Software alone is only a small part of success, Software needs to be set up properly, otherwise you might as well just throw your money away, etc.

We look for the best Companies in their respective fields, this gives us the best chance to "OutPerform" for our clients, and at the same time offers us valuable insights to what is going on in the market and hence gives direction to HSDS as a Company and to our Product Development team.

As a point of principle we have opted to manage all interfaces in house and have an acclaimed Interface team, probably one of the best in the world. The most critical part of any application because, let's face it, the data quality going in has the single biggest impact on what comes out. We are open to partner with any data supplier in the business to accommodate our clients' needs and wishes, and as we have a substantial Interface Department, we can connect quickly to anybody.

Albert is clear, driven, in all communication and his team is great, enthusiastic and mirror our passion for being best at what we do. I am sure that with Alberts and IFHG's energy and knowledge we will be setting new standards in Revenue Management in the Benelux. To be honest, HSDS is not a complete stranger in the Benelux where with various Partners we are already delivering best of breed solutions. As far as powering an "RMC" we also have a fairly substantial experience doing just, this literally all over the world from London to Buenos Aires."

Adriaan Kleingeld CEO / Founder HSDS
Go go team IFHG!