A two-way interface easing the daily activities of hotel Revenue Managers and supporting them in making informed decisions based on the competitors' performance
We are happily announcing a new interface between our revenue management system, OutPerform RMS, and Guestline, a leading provider of property management, digital marketing and distribution software solutions to the hospitality industry.
The two-way interface (via HTNG) enables hoteliers to upload PMS data to OutPerform RMS, thus easing the daily activities of Revenue Managers and supporting them in better decision making.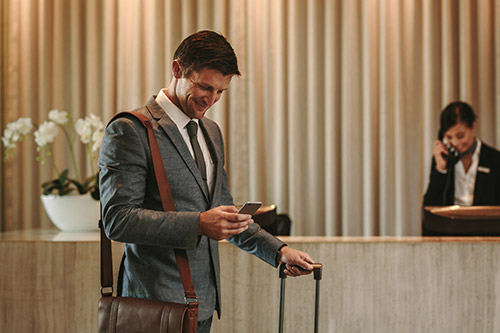 "We are excited to partner up with Guestline, together with our UK partner Revenue by Design Ltd., one of the UK's leading Revenue Management Companies who offer all native support for our RMS OutPerform. The streamlined workflow will give hoteliers instant access to a wealth of information to help them manage rates and understand the landscape so they can make informed decisions based on fact rather than assumptions."

Adriaan Kleingeld, CEO & Founder of HSDS
About Guestline
Established over 28 years ago, Guestline provides innovative property management, guest engagement and distribution software to the hospitality industry. Founded on cloud technology, Guestline's revenue generating solutions enable independents of all sizes and small hotel groups to achieve maximum occupancy at the most profitable rate.
With offices in the UK, Germany, The Netherlands, Belgium, Ireland and Thailand, Guestline's property management software is currently growing revenues in businesses in 25 countries across five continents. The range of solutions include Guestline PMS, CRS, C&B, Channel Manager, EPoS, IBE and GuestPay. Additionally, Guestline's PMS can be integrated with nearly 200 third-party solutions via an API.
"We're always delighted to welcome new third-party interfaces to strengthen Guestline's Platform proposition and to meet hotelier's needs and requirements across all our regions. Revenue management automation has been extremely important in the current climate to help hoteliers maximise occupancy and profitability with limited resources. By adding RoomPriceGenie, OutPerform, and Hotellistat to our portfolio of RMS interfaces, we are giving our hoteliers a wider breadth of choice along with all the benefits of having a two-way integration between the PMS and RMS."

Sara Canatario, Guestline Product Marketing Manager
OutPerform's main features include:
the Dashboard that shows the hotel occupancy overview, statistics section with cards displaying the most important KPIs and their 30-days evolution, rate recommendation, guest rating, ecommerce statistics, daily and monthly view.
the Market data displayed in different graphics ready for analysis (calendar, chart, table) making it flexible and easy to understand for all users.
the Timeline that shows different levels of granularity to support a better and quicker decision process: DoW, Regular Days, Event Days, Daily, Weekly and Monthly. Also includes yield management and market rates, which are all exportable.
Day Inspector pop-up offers an in-depth analysis of a particular date.
the Channel Value Index which analyses two main matrixes: the hotel's review score and the lowest published rate.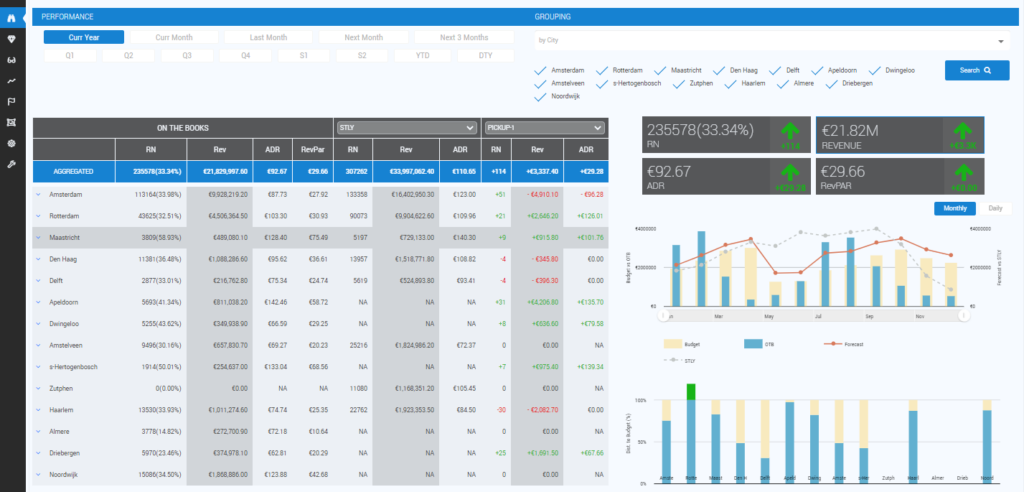 About OutPerform RMS
OutPerform RMS, was created by a team that has been building software solutions for the hotel industry for more than 20 years. More importantly it was created with the help of revenue managers for revenue managers.
OutPerform RMS is a Price Optimizer and Revenue Management System that helps revenue managers visualize, understand and analyze all past, current and future data in one place, enabling them to easily make the best price decisions, improve RevPAR and discuss reports and KPIs. The price optimization algorithm is using the data provided by the PMS, the hotel's customized yield settings and the Rate Shopper, allowing to identify trends from the past and creating forecasts for the future. It is a cloud-based system, making it easy to access from anywhere, compatible with any device.
Learn more about OutPerform RMS and book a free demo today!