During the past two decades, the hospitality industry has experienced a massive evolution (absolute understatement if ever), obviously fuelled in the first place by the invention of the internet and then all logical consequences that followed, like the distribution of Hotel Rooms across an ever-growing number of Channels and the requirement to use technology to simply be able to keep up with the complexity. From multiple OTA's, to own Websites and IBE's, to mobile apps and hotel automation in general. The hospitality industry is relying more and more on software to stay afloat & remain competitive, while meeting the needs of its guests. To do so, hotels must continue to evolve and adapt with the help of professional Companies like HSDS.
After a decade in our old "look and feel", we decided it was time to refresh our visual identity. We are very thrilled to share the new HSDS! Take a look at our freshly designed website and experience something bold, modern and unique, something that perfectly aligns with our "raison d'être". Explore the path that brought us to this new brand and the reasons behind our creative efforts.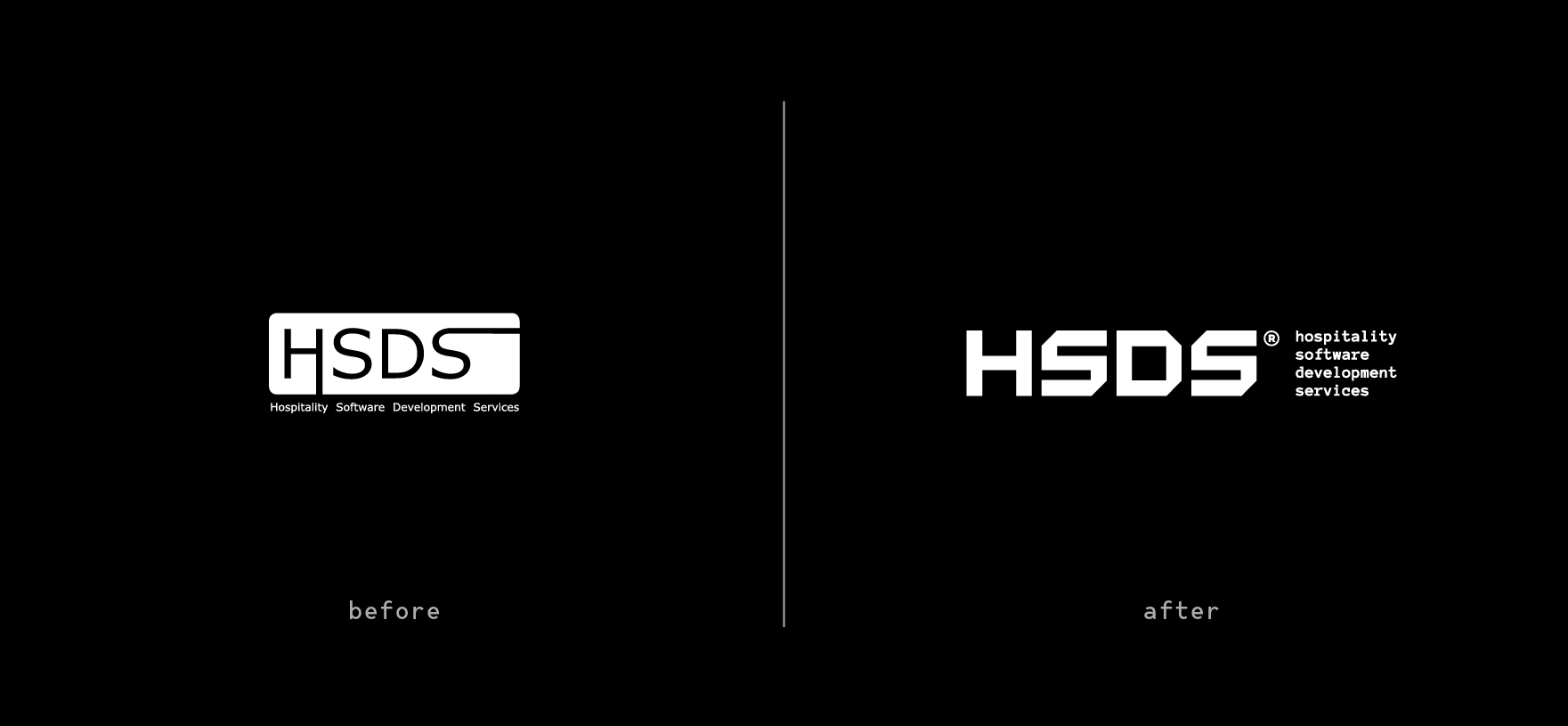 Where it all began
Back in 1999, we started as a Nearshore Software Development Company in Baia Mare, a small town in the North West of Romania. We were working for other Technology Suppliers in the Hospitality Industry as well as Hotel Chains, Asset Management Companies, Outsourced Revenue Management Companies and the like, and we were very focused and, as a result, very successful. We ventured out into the Pre-Paid Corporate Card Business and built mid and back offices for Edenred, the world leader in this domain, and also excelled here.
After ten years, we took a crucial decision that it was time to build our own proprietary software solutions (SaaS) for the Hotel Industry, and work directly with our clients & some top notch professional White Label Partners across the globe.
Today, HSDS develops Software Solutions for leading technology suppliers in the Hospitality Industry across the Globe, as well as its own branded solutions, while enjoying a 360-degree view of what is going on in the industry. We understand that software, in general, is simply a tool to solve problems, automate processes, and so on. You don't buy software to have software, you buy software to do something better, faster, more economically and profitably.
Our approach of collaborative development means that our clients drive exactly what we do. We don't develop and then try to persuade everybody why they need our software. The clients' technological evolvement, as well as the market, more or less, design what we build in a continuous development cycle.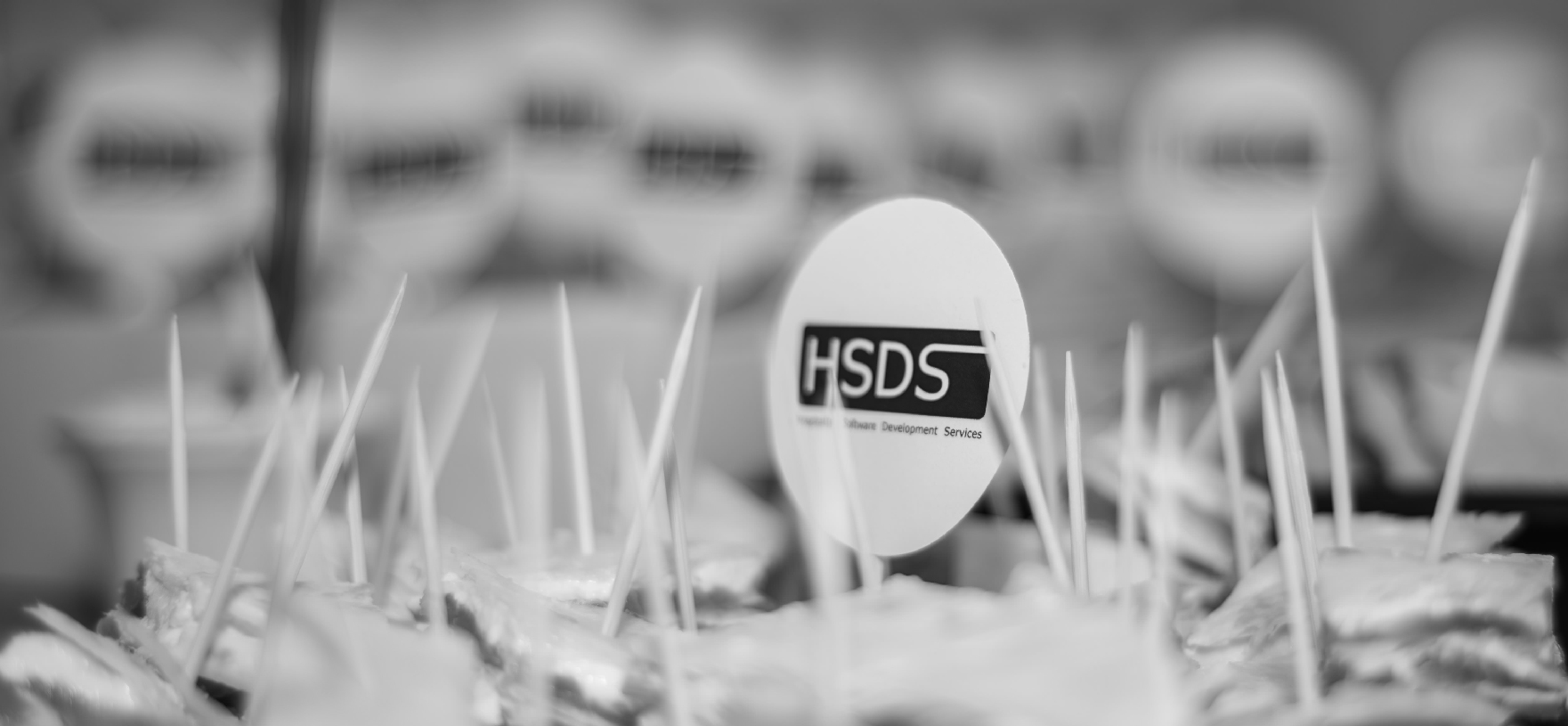 22 years and counting
2023 marks our 22nd-year anniversary in the hospitality industry, as well as our 12th-year anniversary of the team working under the umbrella of Hospitality Software Development Services.
22 years in which we became a family, 22 years of hard work, friendship and unforgettable experiences. 22 years of making connections and growing together. 22 years of having amazing people in our team. 22 years of complete honesty and total transparency. 22 years of us.
We are still the same, but have obviously evolved! We are more focused, more dedicated and, most importantly, more innovative! This is exactly why we chose to say farewell to our current logo, which served us very well throughout the last decade! After extensive research of today's trends, we came up with a very structured, minimalist and modern concept. The new logo doubles down on our goal of constantly evolving and providing hotels with the best tools, while supporting their need to succeed in today's market.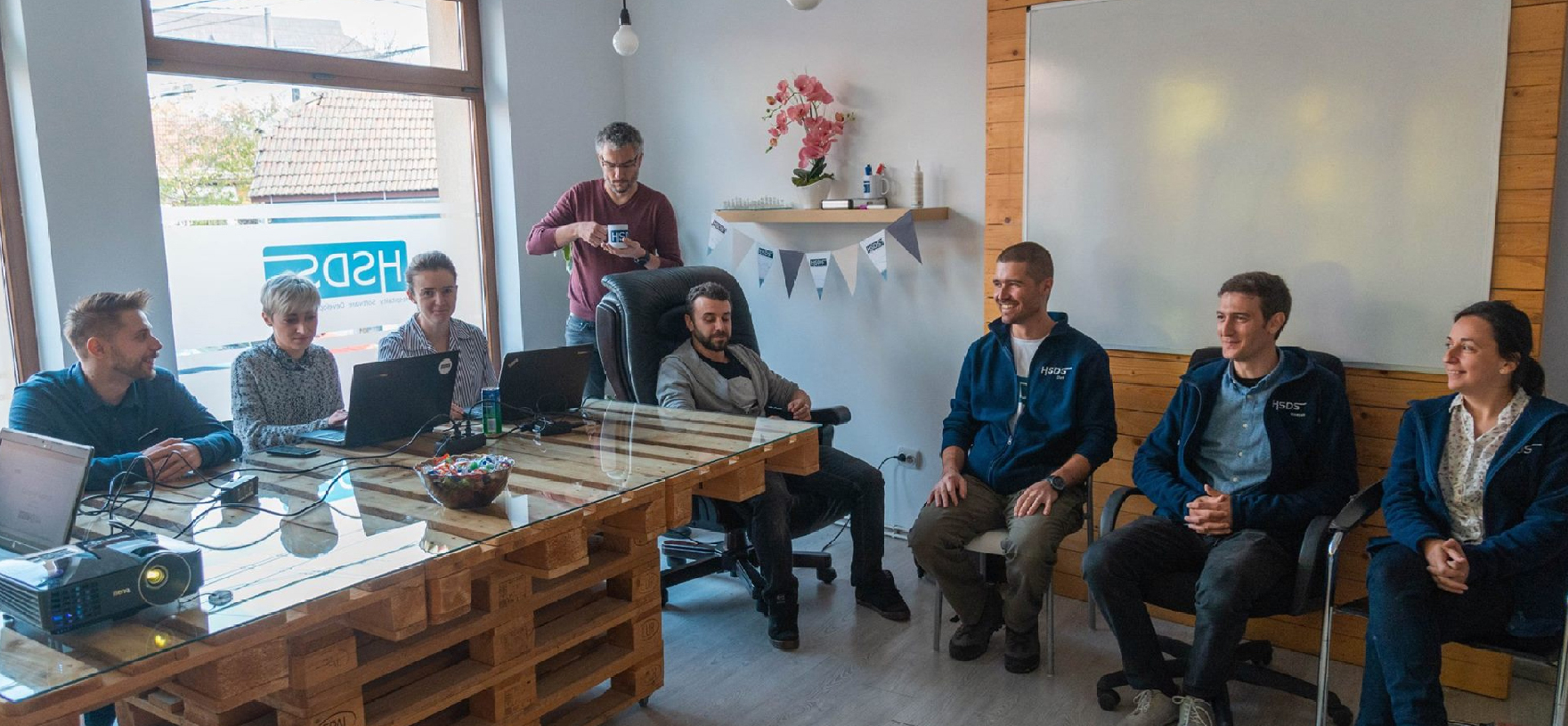 Understanding the new image
Our new logo, website, and brand messaging are designed to reflect our commitment to innovation and our passion for constantly pushing the boundaries of what can be achieved in the hospitality industry. Our new brand image embodies our honest, inquisitive, and forward-thinking nature and serves as a symbol of our dedication to the work we do.
The logo consists of four squares arranged in a specific pattern that depicts the letters from the company name (HSDS). Two of the squares (for the letter "S" and "D") have had their corners trimmed at a 45-degree angle, giving them a more angular, sharp appearance.
The interlocking squares suggest unity, stability, and balance, while the angled corners add a touch of edge and forward momentum. Overall, our logo exudes a sense of strength, precision, and innovation.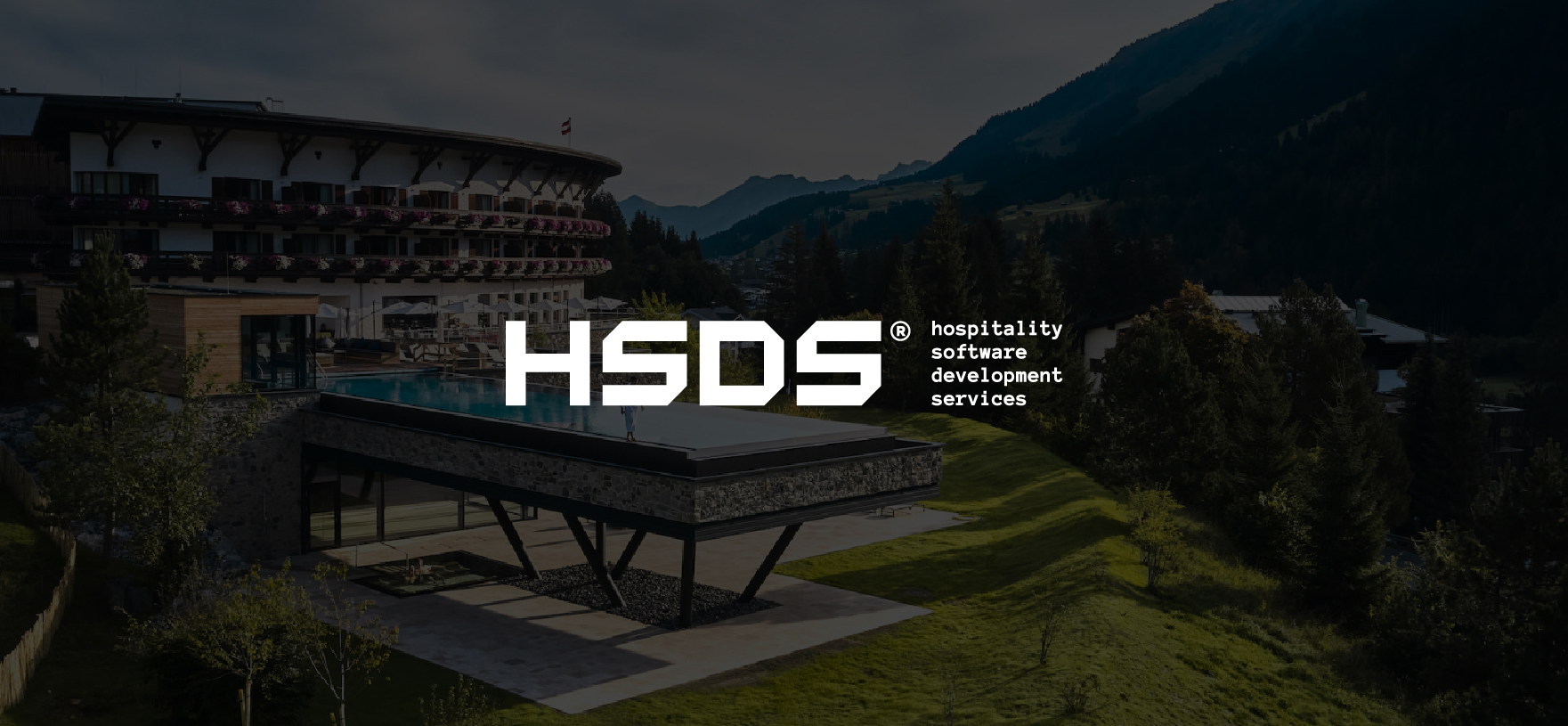 Colour Palette
This colour palette features a mix of bright and neutral shades. The first colour is a vibrant blue that brings a sense of energy and excitement to the palette. The second colour is a light grey that provides a neutral backdrop to the other colours, serving as a calming counterbalance. The third colour is a deep purple that brings a touch of elegance and sophistication to the palette. The fourth colour is a rich navy blue that adds depth and richness to the palette.
This palette conveys a sense of energy and sophistication, with the vibrant blues and purples paired with neutral greys to create a balanced and dynamic look.

Our Motto
The motto "An informal approach to excellence" describes a philosophy that values quality and high standards, but also prioritizes a relaxed and friendly atmosphere. It suggests that our company is dedicated to delivering outstanding results and experiences, but without the rigid formality often associated with excellence. This approach values a personal touch and a friendly demeanour, and prioritizes a welcoming and approachable environment for employees and customers alike. By combining an informal style with a focus on excellence, this motto aims to create a unique and enjoyable work culture that emphasizes both professionalism and solidarity.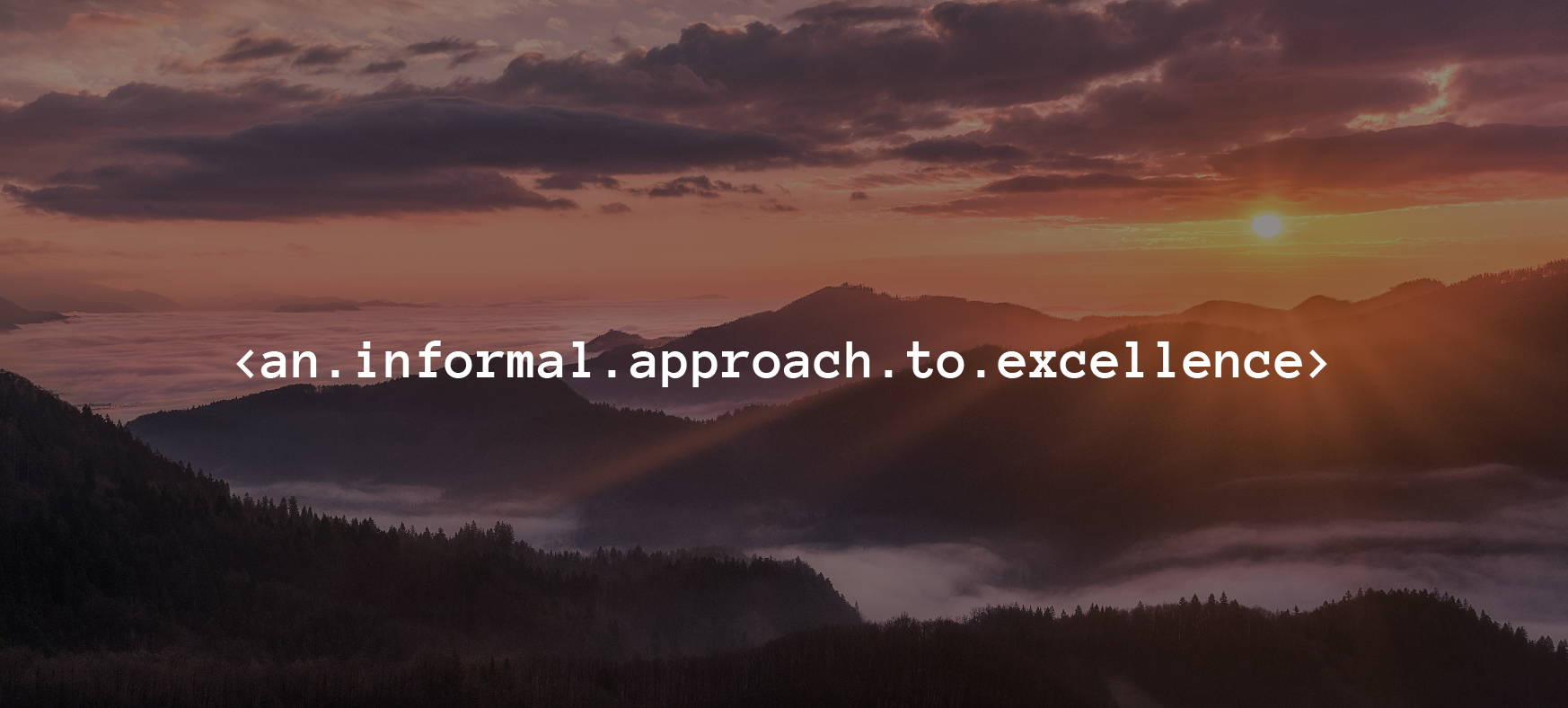 Thank you for taking the time to learn about our new journey! Let's continue to do amazing things together!