We are so excited about this year's Opportunity event that took place in London, at the Emirates Arsenal-Stadium on the 11th of February! We got to be a gold sponsor and our team hosted a Technological Showcase. Moreover, the cherry on top was that one of the products we developed for one of our clients received the delegates prize for most innovative Software Product in the Hospitality Industry during the RevFactor Competition. What a day!
A software we developed won the popularity prize on innovation
Juyo Analytics received the public's award for the most innovative software solution in the hospitality industry (surpassing world leaders such as IDeaS, Duetto, Atomise etc.). The software, developed as a platform for data analysis and visualization, is designed to increase the profitability for hotels.
Juyo Analytics is a business intelligence platform that connects data from all commercial departments in one central place and transforms it into visual and shareable graphics that allow users to easily spot profit opportunities. Displaying commercial insights from revenue to distribution, marketing to sales, and digital acquisition to finance, at the center of all strategic decisions, Juyo empowers the commercial teams to create a shared vision and work together towards shared goals.
The software is used by renowned hotels in America and Europe: InterContinental, Hilton, Radisson, Story, Nobis, First, Choice, GLH, Pandox, etc.
Hard work always pays off!
"Twenty years ago, when I founded my first Software Company in Baia Mare, everybody said what does this crazy Dutchman want to do in a mining city? The rest is literally history, I am very proud of my whole team at HSDS who received or receives world acclaim for their outstanding software solutions!"

Adriaan Kleingeld – CEO and Founder of HSDS
"A Festival of Revenue Management" – Opportunity 2020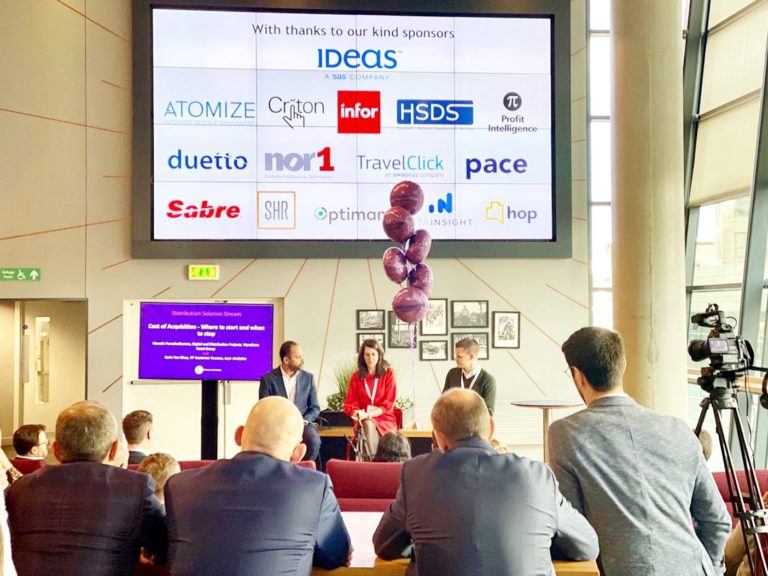 The annual event is aimed at all stakeholders interested in revenue management and profitability in the hotel industry. About 400 industry leaders and software developers took part in this conference.
This year's edition (the fourth one so far) was titled 'Man Vs Machine – Where Next for Revenue Management?' and debated the impact of technology on innovation and what this means for the revenue management function in 2020. For more details on the event, read our previous blog article or visit www.opportunity2020.co.uk.
Revenue Managers testing OutPerform, live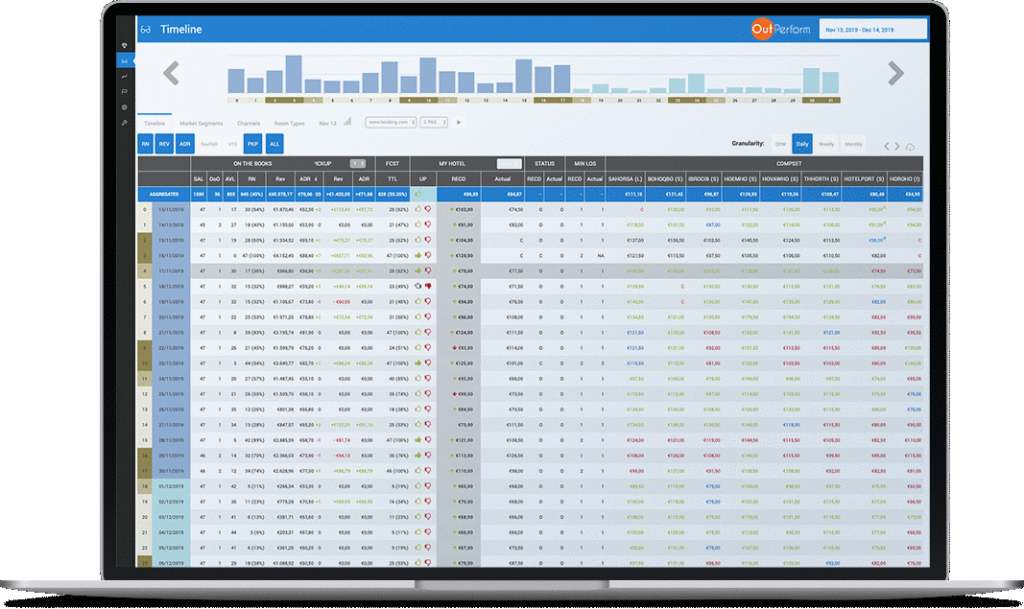 During the event, Ghitza Tocaciu (CIO at HSDS) and Bram Voll (Revenue & Business Development Manager at IFHG) hosted a Technology Showcase. The presentation was named "An RMS does not cut the ice anymore if you still need to copy and paste!" and showed how OutPerform RMS can be used by revenue managers – presenting how daily tasks can be performed more quickly and efficiently. The live demo was focused on the following tools and features: multi property dashboard, timeline, day inspector, email module, group analysis and year analysis.
We're grateful for our team and our partners and what we have achieved at Opportunity!
Looking forward to what Opportunity 2021 will bring!